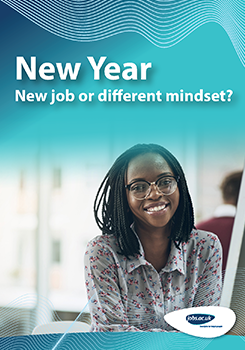 Click here to download our 'New Year: New
Job or Different Mindset?' eGuide
Have you started the New Year with uncertainty around your career?
Are you trying to decide whether you should look for a new job?
This ebook has been created to provide you with tips to help you set realistic goals for the New Year and also to offer advice on the best ways to search for your dream job!
It will cover areas to help you:
Reflect on your goal
Choose an approach
Set a smarter goal. A resolution is not enough
Creative exploring
Start researching
Understand recruitment processes
Love your job more
Prime yourself for the job you want
Make use of social media
Use different ways to search for a job