This ebook will help you to become more attractive to employers when applying for an academic job. It will show employers what you have to offer at the application, interview and salary negotiation stages. This ebook offers step-by-step advice and also provides exercises that will get you thinking about your career development and will show you how to improve your chances of landing that dream job.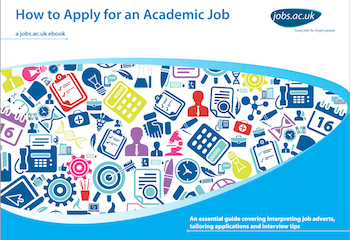 Click here to download our
'How to Apply for an Academic Job' eBook
This ebook covers:
• How to interpret a job advert
• Tailoring your application, covering letter and CV
• Best advice on getting through the short-listing stage
• How best to sell your skills, experience and future plans in interviews
• Top tips on how to behave during the entire interview day
• The process of salary negotiation.