Career Change Toolkit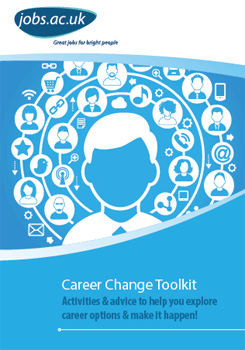 Have you ever considered what it would be like if you had taken a different career path? Maybe there is a field you have always longed to break into or an idea you have been mulling over. When you have been settled in a career it can seem risky to start over and difficult to know where to start. And how do you know when it's really time for a change or whether you are just going through a sticky patch? Often it's easier to wait and see what happens and hope career opportunities will open up. Engineering a career change or a shift in role is perfectly possible provided that you plan carefully and are prepared to put in time and effort.
This interactive Toolkit will help you:
Work out whether it's time for a career change

Explore what it is you want to change

Think through options which match your strengths, interests and values

Consider alternatives to a complete career change

Work out how feasible a change would be and what is involved

Implement specific strategies to make it happen.
What do you think about this resource? Email your thoughts and feedback to us