Career Planning ebook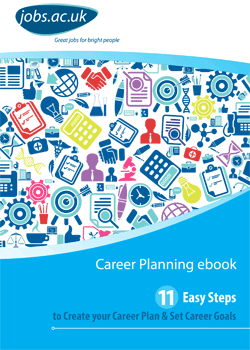 11 Easy Steps to Create your Career Plan and Set Career Goals
When people think about their annual holiday or a new car they give it some thought. They do research, get clear on what is important to them - for a car - budget, engine size, insurance group etc. and then see what is available and make sure it meets their needs.
Choosing to get a new job or to focus on regaining the love for our current job will benefit from a structured approach and this ebook is going to help you do just this.
Follow the steps, complete the exercises and feel more confident in your decision making. In this ebook we focus on career goals, but the approach is equally valid for other areas of your life.
This ebook will help you:
Review your goal
Set SMARTER goals
Explore your options
Like your current job more
Prime yourself for job hunting
What do you think about this resource? Email your thoughts and feedback to us