Postdoctoral careers in Europe: Denmark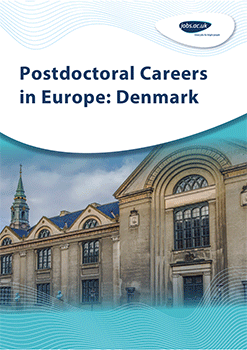 Whether you are in the final stages of your doctorate or have finished, you will probably be planning your next career move. One of the questions you will be asking yourself is whether to stay in your native country or embrak on an academic career abroad. If you decide on the latter, Europe will almost certainly be on your shortlist of possible destinations.
This ebook is for postdocs interested in starting or continuing their academic career in Denmark. Known as the 'happiest country in the world', Denmark has much to offer foreign academics. Well-funded research, prestigious universities, job availability and a high-quality of life are among the many benefits you can expect from this innovative country.
You will find out about the Danish higher education system, gain valuable insight into funding options, career advancement, the job market and practical ways to get a foot in the door.