The Essential Guide to Moving Up the Academic Career Ladder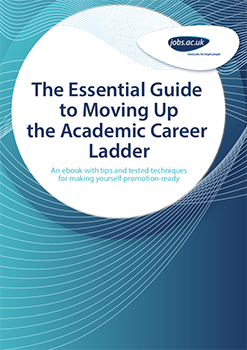 In academic life, moving up the career ladder has its perks: more money, of course, but potentially also more time to pursue your research interests, and more power to influence the direction of your department and your field.
However, getting a promotion takes time, effort, and sometimes just a bit of luck or wiliness. While the process and criteria are slightly different at every British university—and different yet again in overseas institutions—this guide will provide you with a useful overview, tips, and tested techniques for making yourself promotion-ready.
Who should read this ebook?
Anyone who has taken the first or second step on the academic career ladder, and wants to ensure that they take advantage of opportunities for promotion to the next level.
This ebook covers:
Promotion pathways: the general structure of UK academic post hierarchy
Promotion procedures
Key activities to make you promotion-ready
Applying for promotion
What to expect during the selection process
Dealing with being passed over
Success! Now what?