The Internationalisation of Higher Education Whitepaper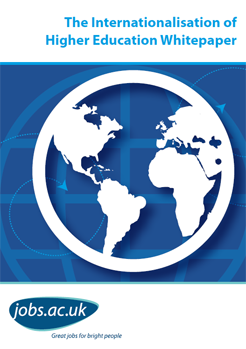 This whitepaper is aimed at professionals, academics and administrators seeking to understand how institutions approach internationalisation, and what the implications for working practices might be. It considers some of the new roles that have been established to lead on or support the different facets of the internationalising university.
Internationalisation continues to be on the agenda of higher education providers worldwide. It has significance and subsequently the contribution that higher education makes to the development of a nation, its people; and its ability to compete in a global market.
Internationalisation is multifaceted and has implications for the entire university sector, and everyone working within a higher education institution. All of these implications have developmental consequences for higher education institutions, including human resource needs. These needs encompass the continuing professional development of established roles but also include new roles specifically developed.