Starting a career in university lecturing is an exciting step. Because of the independence and autonomy that the role offers, you might lack confidence when starting out in this job. You may only receive limited practical advice and training before you are expected to appear in front of a class of students. Sound familiar? If so, read on: this eGuide is for you!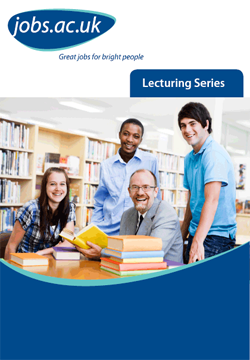 Click here to download our
'Lecturing Skills' eGuide
Whether you are still doing your PhD and are teaching for the first time, or are starting a temporary or permanent contract, this eGuide will guide you in developing your skills. It offers practical tips and advice on how to cope with common problems inside and outside the classroom.
Included in this eGuide are the following topics:
Integrating Teaching Responsibilities with admin and research
Curriculum design
Moving away from standard assessments
Team Teaching on large modules
Research led teaching
Use of e-learning portals
Supervising undergraduate dissertations
Integrating work experience/work placement into your teaching
What extra support can you offer students
Teaching students with English as a second language
Promoting International Student Exchanges
Personal Development Planning for students