As we celebrate International Women's Day, we also reflect on inspirational women working in Academia at the moment who have told jobs.ac.uk their stories and ambitions for gender equality.
Dr Rachel Tolhurst, Senior Lecturer in Social Science and International Health at the Liverpool School of Tropical Medicine

"Having colleagues like Korrie, who are focused on creating equal opportunities for women to progress with their careers, is key in addressing the loss of women across the career pipeline, and the lower representation of women in senior research and management roles."

Dr Britta Urban, Reader in Biomedical Science at the Liverpool School of Tropical Medicine

"I was thrilled to secure a Wellcome Trust Senior Research Fellowship in Oxford, which involved research in Kenya. When I was awarded the Fellowship, I found out I was pregnant. The Wellcome Trust was fantastic, and I was able to postpone the journey by a few months. I moved to Kenya when my son was 3-months old. We managed to develop a close-knit network and I made some good friends there. Childcare is easier and cheaper, and this was key in enabling me to achieve a career as a single parent: I had a nanny and at the time the parents there set up a small nursery which later became a school. We moved back to the UK when my son was 4 and a half."

Laura Abbott, Senior Lecturer in Midwifery at the University of Hertfordshire

"My research looks at what it is like being pregnant in prison; I am exploring the whole experience, not just considering facts and figures, and interviewing women so that their own voices can convey what it is like to be pregnant in an English prison.

The women in prison really want to talk about the kind of support they are receiving and have a lot to say about their varied experiences. Many of them have had difficult lives and I have been struck by their resilience. I hope to give a voice to an invisible group of women."

Professor Soraya Dhillon MBE, Dean of School of Life and Medical Science at the University of Hertfordshire

"During my career in management and leadership, I have become increasingly passionate about promoting an inclusive culture where all individuals can thrive and be supported in their career aspirations. It is imperative that gender equality principles are embedded in HE organisations to support colleagues to achieve the best possible work-life balance".

"I wouldn't describe myself as ambitious: I have simply always wanted to do something that motivated me, and that made a difference. There is life outside work, in whatever form that is, and it is important to enjoy and live that life. Men are now also recognising the role they can play in the family unit and are taking on a more paternal role. My personal view is that your partner and you must recognise the ambition of each of you and work to understand what the joint and personal priorities are."

Professor Sally Theobald, Chair in Social Science and International Health at the Liverpool School of Tropical Medicine

"We need to form and sustain multiple partnerships to address the ways in which gender equality impact on health and well-being, and support the next generation to do this too."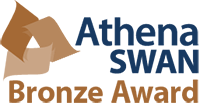 Visit out Academic Case Studies section for more positive stories about career progression. Many academic institutions and those working in them are working to improve access to opportunities for women and to promote gender equality. The Athena SWAN Charter was established in 2005 to encourage advancing the careers of women in science, technology, engineering, maths and medicine (STEMM) employment in higher education and research. It has since expanded its remit and considers gender equality more broadly in addition to the barriers to progression that affect women. International Women's Day is a reminder of the excellent contributions that women have made to society and in their work.