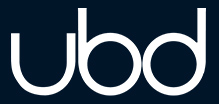 Assistant Professor / Lecturer in Economics specialized in Poverty and Welfare

Location: Bandar Seri Begawan - Brunei
Salary: Not specified
Hours: Full Time
Contract Type: Permanent
Placed on: 15th January 2022
Closes:

The Centre for Advcanced Research is seeking applications from suitably qualified person with a PhD in Economics, particularly in the field of Development Economics from a recognized university, with demonstrated outstanding records of research productivity and teaching excellence. Good theoretical understanding and empirical expertise in related fields of multidimensional poverty, inequality and welfare, social security studies, and social policy focusing on living standards measurement and socio-economic surveys will be an advantage. Successful candidate will contribute to teaching at the School of Business and Economics or Faculty of Arts and Social Sciences. Active participation in the activities of the Centre for Advanced Research (CARe) including team research projects, seminars, training workshops and administration is also expected. Successful applicant will be contributing to the "Welfare and Poverty" research cluster at the Centre. 
For more information about CARe, please refer to: http://care.ubd.edu.bn/