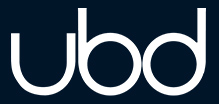 Professor / Associate Professor / Assistant Professor / Lecturer in Lifelong Learning

Location: Bandar Seri Begawan - Brunei
Salary: Not specified
Hours: Full Time
Contract Type: Permanent
Placed on: 15th January 2022
Closes:

The Centre for Lifelong Learning (C3L) is seeking to appoint innovative individuals who welcome the opportunity for working on interdisciplinary initiatives for lifelong learning. Applicants must have a Ph.D. in a relevant discipline from a recognized university and demonstrated outstanding record of teaching excellence and research productivity specifically in areas related to lifelong learning, digital teaching, or innovative teaching. Postgraduate teaching experience will be preferred and an ability to design and teach courses/modules in areas related to lifelong learning will be an advantage.  Active participation in the activities of the Centre for Lifelong Learning including research, seminar and administration is also expected. 
For more information about C3L,  please refer to: https://ubd.edu.bn/c3l/