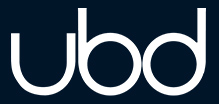 Assistant Professor in Youth Studies

Location: Bandar Seri Begawan - Brunei
Salary: Not specified
Hours: Full Time
Contract Type: Permanent
Placed on: 16th January 2023
Closes:

The Centre for Advance Research (CARe) is seeking a highly qualified person in Youth Studies to join our team, who will be able to:  
to teach courses (in areas of Geography, Sociology, and Anthropology) in programmes offered by the Institute, and modules offered by other Faculties, Institutes and Centres (FICs) in Universiti Brunei Darussalam;  
to develop frameworks for learning and the design of instruction, and improve assessment methods in related module (s) in various settings (contexts);  
to contribute to the research and publication activities through high impact publications, engagement in the Institute, including research seminars and strengthening the Institute's research clusters;  
to collaborate with academics and professionals within and outside UBD to make a global impact through excellence in research and innovation; and 
active participation in the activities of the Institute. 
Academic and Professional Qualifications required: 
PhD in Youth studies or a related field (with a specialisation in Sociology. Anthropology, Geography, Psychology, Policy Studies or Education) from a recognised university. 
Applicants must have large scale and longitudinal studies research experience and competency in analytical, communication, and project implementation skills will be an additional advantage. 
Demonstrates an outstanding record of research productivity and teaching excellence in the field of leadership, innovation, and Islam, including case studies; 
Applicants' experience in designing demand-driven programs for the government and/or private sector and conducting lectures for professional/executive development programs in relevant areas of leadership would be an added advantage;  
Preference will be given to those who have taught (and supervised research students) at graduate level.  
For more information about Centre for Advanced Research (CARe) please refer to: http://care.ubd.edu.bn/ or contact please contact Dr Asiyah Az-Zahra Ahmad Kumpoh at asiyah.kumpoh@ubd.edu.bn.