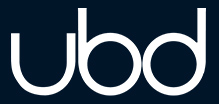 Assistant Professor in Aquatic Biology/Marine Biology/Aquaculture

Location: Bandar Seri Begawan - Brunei
Salary: Not specified
Hours: Full Time
Contract Type: Permanent
Placed on: 16th January 2023
Closes:

Universiti Brunei Darussalam invites applications for an academic post in the Faculty of Science with particular expertise in aquatic/marine biology/aquaculture. Preference will be given to applicants with expertise in aquatic biology and aquaculture. Applicants should have a PhD in Aquatic/Marine Biology/Aquaculture /Marine Ecological Modelling, or a closely-related discipline and a track record of publishing in Tier 1 journals. 
The applicants should be experienced in teaching and supervising graduate and undergraduate students in the above fields, and should be able to teach general courses on Aquatic/Marine Ecology and Ecosystems/Aquaculture. The applicants should have proven capabilities in the development of relevant University curricula. Any experience in academic and administrative activities would be an added advantage.   
Teaching responsibility includes teaching courses on Aquatic/Marine Ecology/ marine ecosystems and aquatic Biology. The applicant is also required to formulate other modules within the candidate's specialization area or to meet the needs/demands of the Programme.  
For more information about Environmental and Life Sciences please refer to: http://fos.ubd.edu.bn/ or contact Dr Pooja Shivanand Breh, pooja.shivanand@ubd.edu.bn