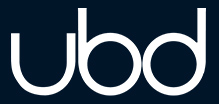 Assistant Professor in Nutritional Biochemistry

Location: Bandar Seri Begawan - Brunei
Salary: Not specified
Hours: Full Time
Contract Type: Permanent
Placed on: 16th January 2023
Closes:

Universiti Brunei Darussalam invites applications for Nutritional Biochemistry post in the Faculty of Science with particular expertise in food science. The area of specialization is open to any field of biochemistry but preference will be given to applicants with expertise in areas such as food science and metabolic regulation.   
Applicants should have a PhD in Nutritional Biochemistry/Food science or a closely related discipline and a track record of publishing in Tier 1 journals. The applicants should be experienced in teaching and supervising graduate and undergraduate students in the above fields. Applicants should have proven capabilities in the development of University curricula and expected to develop independent research and contribute towards the teaching program. Any experience in academic and administrative activities would be an added advantage. Local candidates are encouraged to apply and will be preferred for the post.  
For more information about Environmental and Life Sciences please refer to: http://fos.ubd.edu.bn/ or contact Dr Pooja Shivanand Breh, pooja.shivanand@ubd.edu.bn