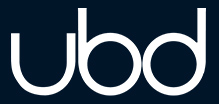 Associate Professor in Pharmacy (Clinical Pharmacology)

Location: Bandar Seri Begawan - Brunei
Salary: Not specified
Hours: Full Time
Contract Type: Permanent
Placed on: 16th January 2023
Closes:

The PAPRSB Insitute of Health Science is seeking highly qualified person in Pharmacy (with a PhD in Clinical Pharmacology/Pharmacology) to join our team.   
Applicants must be qualified to be registered with Brunei Darussalam Pharmacy Board or the General Pharmaceutical Council in UK (GPhC) or its equivalent, a strong academic background with a minimum doctoral level qualification is required and a demonstrated ability in university undergraduate teaching and research.   
The successful applicant must be able to teach undergraduate teaching and clinical practice in Pharmacy related courses and contribute to the research vision of the Faculty. 
Experience in teaching PHARMACOLOGY with a commitment and ability to excite students' interest and integrate key concepts in providing clinical practice for students to optimize the use of medication and promote health, wellness and disease prevention will be an advantage.  
The successful applicant will be expected to teach wide areas of the fundamental Pharmacology, which is the study of how drug affects a biological system and how the body responds to the drug. The discipline encompasses the sources, chemical properties, biological effects and therapeutic uses of drugs. These effects can be therapeutic or toxic, depending on many factors. 
The applicant is actively encouraged to pursue research programmes, particularly in the niche areas of UBD such as traditional medicine / herbal research / clinical pharmacy / cancer / NCDs. 
The applicant is also expected to forge cooperative links in research and other related matters with Faculty members, within the university as well as other institutions overseas, as part of his/her contribution in the development of the PAPRSB Institute of Health Sciences, Universiti Brunei Darussalam.  
Academic and Professional Qualifications required: 
PhD in Pharmacy (with a specialisation in Pharmacology / Clinical Pharmacology) from a well-recognised QS ranked university 
Demonstrates an outstanding record of research productivity and teaching excellence in the field of Pharmacy (with some evidences from Scopus) 
Applicants' experience with Clinical Pharmacology background is an advantage. This is a translational discipline underpinned by the basic science of pharmacology, engaged in the experimental and observational study of the disposition and effects of drugs in humans, and committed to the translation of science into evidence-based therapeutic. 
Preference will be given to those who have taught (and supervised research students) at graduate level. 
Applicants must be able to teach across faculty, eg, able to teach Medicine, Dentistry, Nursing, Midwifery as well as Biomedical Science programme. 
Other Primary Responsibilities: 
Implementation of projects to improve the quality of undergraduate pharmacy education. 
Collaborate with faculty to coordinate development and quality assurance of the programme 
Actively contributes to curriculum development, integrating current evidence and updates in pharmacy education  
Administrative roles that assist in Faculty requiring operational knowledge such as in budgeting, procurement and other Faculty internal activities 
Develop and maintain data collection and record keeping procedures for student learning evaluations, and program evaluation 
Monitor available materials and upgrade/ update resources such as in Canvas and MSTeam 
Active, ongoing research with specific outcomes (publications and collaborative partnership) including forging cooperative links in research & related projects, with other faculties or disciplines, within the university as well as other institutions overseas.  Expertise in herbal research would be an advantage, particularly in the areas of pharmacology, formulations and quality assurance.  
For more information about [PAPRSB INSTITUTE OF HEALTH SCIENCES] please refer to: http://ihs.ubd.edu.bn/ or contact please contact Dr Nurolaini Kifli at Nurolaini.kifli@ubd.edu.bn