Case Study: Co-authorship - Or how to publish without losing friends or colleagues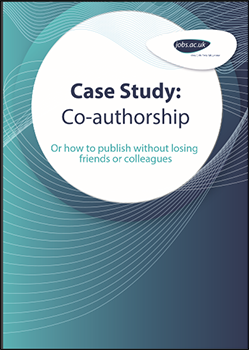 If you are an academic, the chances are high that sooner or later, you will be in a position to publish – a report, an article, a book chapter – with someone else who is in more or less the same line of work. If you're in the sciences, this has probably been a part of your working life since you were a postgraduate student. But if you're in the humanities, the experience might be a novel one, even to an experienced researcher; we tend to work much more on our own than our scientific colleagues, apparently.

Getting into co-authoring can be as simple as having a mutual interest crop up during a conversation over a cup of tea (or in this case bacon sandwiches). It can come about through joint research interest or, probably most commonly, through a joint research project.
Read Janet Goodall's case study.