How to Write a Cover Letter for Management & Administration Jobs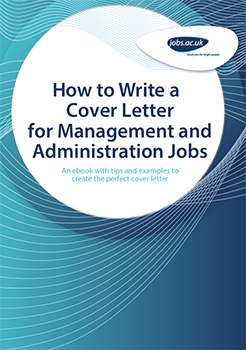 An ebook with tips and examples to create the perfect cover letter
The power of the cover letter in making an effective job application should never be underestimated. A good cover letter will grab the employer's attention and make them want to read your CV. The purpose of your cover letter and CV together is to whet the employer's appetite, to establish you as a serious contender for the post and to persuade the recruiter that you are worth an interview.
This ebook focuses on cover letters for roles in HE Management and Administration and addresses:
When to send a cover letter
What format to use
How to tailor it to a particular role
Marketing yourself in the cover letter
The do's and don'ts of cover letter writing
An example 'before' and 'after' cover letter with detailed explanations of the improvements made
A checklist for you to ensure your cover letter is as effective as possible.
What do you think about this resource? Email your thoughts and feedback to us