The 5 Minute Career Action Plan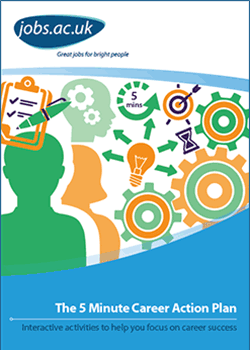 Are you unsure of what you want to do next? Do promotion opportunities keep slipping away from you? Or are you simply drifting along?
We spend most of our lives at work, but how often do we actively make a choice about our career and actually commit to a decision? This interactive guide will allow you to take stock, consider what is important to you and then help you to produce your own strategy for personal career success.
The 5 minute career action plan is for anyone who is short of time and wants a structured approach to their career planning. It can be particularly helpful for people just starting out, individuals seeking promotion or a career change and people wanting to address their work-life balance.
Included in this action plan:
The career action planning process
Where do I start
Why do I need a career action plan?
The career focus guide
How to set SMART goals:
10 top tips for career action planning
Review progress