The digital academic: resources and information to help you enhance your research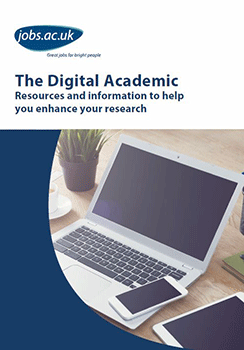 The way academic work is published is changing. Along with traditional publishing, academics are increasingly looking to digital channels to maximise the impact of their work. The dissemination and communication of research is changing with social media, MOOCs, open access, blogging and beyond.
You may already be on Twitter and LinkedIn but how can you use these and other tools to enhance your research and widen your public engagement? In this ebook, you will find out how becoming a Digital Academic can be a powerful tool that can potentially shape discussions in higher education and help you become a thought leader. This ebook will also cover guidance on tools and resources to use for your research and online that can help you save valuable time, as well as how to distribute your research to a wider audience in a number of creative ways.