The Global Academic Careers Guide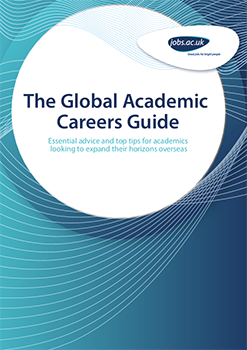 This ebook will tell you more about the scale of new global market, help you consider the pros and cons of seeking employment outside your nation of origin, and give you important information that will improve your success rate if you do decide to give working abroad a try.
Who should read this ebook?
Anyone who is considering applying for academic jobs abroad.
It may also be helpful to staff involved in recruiting academics, as it provides a good overview of the issues they face.
This ebook will cover:
Academics in the global job market
Preparing for an international job search
Carrying out your international job search
How to present yourself as a strong international candidate
Preparing for and succeeding at an international job interviews
Success: What you need to do before you go