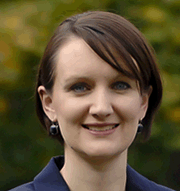 During the recent Google+ hangout on Impact and Public Engagement for Career Success there were many questions from early career researchers about public engagement and impact in the context of applying for academic jobs. In this post I aim to give some pointers as to what ECRs on the academic job market should be thinking about in preparation.
How important is impact to early career researcher positions?
The answer to this depends very much upon the type of role that you are applying for, the priorities and existing expertise of the department you are applying to, and how the rest of your experience fits into that context. Let's say that you are applying to a 1-year Teaching Fellow position; it is unlikely that, unless specifically mentioned in the job description, public engagement experience will be very relevant to your application. However, if the job is a full-time permanent academic position which will be REF returned, then it is likely that public engagement and impact will be more important to the application, and may be listed as an essential or desirable feature on the person specification. At the very least, having impact experience and/ or demonstrating strong willingness to engage in impact activities in the future can distinguish you over and above other candidates. Added to this, having impact or public engagement activities on your CV demonstrates that you have a good awareness of current issues in higher education, that you are committed to and proactive in seeking professional development opportunities, and that you have acquired skills that enhance your teaching and research profile.
At the very least, before going to a job interview make sure that you have a good understanding of key terms such as the REF, Impact and Public Engagement.)
How do I demonstrate impact/public engagement on my CV?
At early career researcher level, the amount of PE/impact expertise that you have gained so far may be limited, but you can make the most of what you have done by clearly signposting any experience on your CV and in your cover letter.
On your CV:
have a dedicated "public engagement" section;
list activities either by type (e.g. schools outreach/ public policy/ digital media) or by research project;
give brief but concrete details if available, such as partners involved, brief metrics, websites.
In your cover letter:
if impact/public engagement is listed as an essential feature in the job description you should dedicate a section of the application form / cover letter to this;
elaborate on the impact activities listed in your CV, and signpost the skills that you have gained from your existing PE experience as well as any other benefits that past public engagement projects could bring to the role you are applying for;
outline your future projections for impact/ public engagement activities linked to your current and forthcoming research.
What questions on public engagement and impact can I expect to be asked at interview?
Again, this will vary a lot depending upon the role that you are going for. When I asked this question to my twitter followers (collected in this Storify), responses ranged from those who had been asked in detail about their past public engagement activities and future impact plans to those who hadn't had any questions on the topic. The key question that you can prepare for – which will give you an answer that's adaptable to a number of different interview scenarios –is:
Public engagement will be important to this role – what is your impact plan for your current research?
This question is a good opportunity to show demonstrable and ongoing commitment to public engagement with your research. You can use this question both to reiterate past experience highlighted on your CV, and (more importantly) how this will grow within the context of the department/ university.
in discussing past experience, focus on the core skills you have gained and any areas of activity that will continue to be applicable in the future and which represent a unique benefit that you will bring to the role – for example, ongoing relations with public bodies or other stakeholders;
research what the department already does in terms of public engagement: many department websites now have an "impact" section profiling their work, or you can look at individual researchers' webpages. Find out if the department has any existing connections with museums, schools, or other public bodies that would be relevant to your work; you could also cite sample projects by other staff members that may provide inspiration or context for your impact plans;
think interdisciplinary: other departments may have links with policy makers and cultural institutions that are relevant to you;
research other services and support that the university may have on offer: is there training to develop new skills that you may need to undertake your impact activities, or sources of funding to support impact and public engagement projects?
you should also be aware of external sources of funding for public engagement in your field, and whether any other funding schemes that you are planning to apply to require an impact plan as part of the application.
you may also want to think about measuring impact and how you would go about capturing data and demonstrating results from your project.
Another question that I use in our Academic Careers and Employability training at Warwick's Institute of Advanced Study is If you were given 30 seconds on the radio to summarise the importance of your research, what would you say? I'm not sure if this exact question has ever been asked – although I have heard of variations upon it – but it serves as a useful preparatory question for thinking of a short, succinct way in which to explain the public relevance of your research. This question is about how you communicate and think about your research, demonstrating your communication skills, your willingness to engage in impact, and how you understand the importance of what you're doing and why.
What advice would you give to those of us who are just at the end of our PhDs and are looking for jobs? Should we be thinking about the impact of our independent research work or is this something that should wait until we are in academic institutions?
This will depend somewhat on your field, your experience to date, and how much time you have available to dedicate between research, teaching and public engagement. It's important that you strike the right balance between these elements: research and publications take precedence on your CV, and should be the core focus of your time. However, dedicating a small amount of time to start to build up public engagement experience from an early stage in your career can be highly beneficial in terms of the skills, connections, and profile-raising that it can bring. As I outline in this post, there are many small-scale ways in which early career researchers can begin to get involved in public engagement activities, which in turn will set you on the path to bigger impact studies in future research.