WMG has six research and teaching buildings at the heart of the Warwick campus, with another two under construction.
International Manufacturing Centre
This is our central administrative hub, and also the HQ for full-time postgraduate education. The engineering hall, three stories high in the centre of the building, showcases our work and provides facilities for research groups and students alike. Research groups based in this building include Automation Systems, Cyber Security, Digital Lifecycle Management, Metrology, and Visualisation.
International Digital Laboratory
The IDL is home to two of our major programmes: WMG centre High Value Manufacturing Catapult and the Institute of Digital Healthcare. Jaguar Land Rover also has a hub for advanced engineering here. Research groups working from the IDL include Energy and Electrical Systems, Engineering Materials and Manufacturing, Steels Processing, Electrochemical Engineering, Experiential Engineering, and Sustainable Materials and Manufacturing.
International Automotive Research Centre
Housing our Energy Innovation Centre, this is a dedicated facility and one stop shop for energy storage and management R&D. The EIC contains battery characterisation labs, battery scale-up pilot line, and a vehicle energy facility for the testing of hybrid and electric powertrains. On the upper floors you will find Tata Motors European Technical Centre (TMETC), and Tata Steel's Automotive Engineering team.
International Institute for Nanocomposites Manufacturing
A dedicated state of the art facility for Nanocomposites research, IINM is the first of its kind in the world. Exploiting processing techniques, it enables innovation in manufacturing technologies and the production of polymer nanocomposites.
International Institute for Product and Service Innovation
IIPSI is home to research groups addressing Service Systems, Supply Chain and Operations, Net-Shape Manufacturing. It's technology hall and demonstrators are also used by the SME Programmes team in their support for small and medium-sized enterprises looking to increase their competitiveness through innovation and access to new technologies and business support.
Engineering Management Building
This is the base for our Professional and Executive Programmes, with its close proximity to 4 star conference centres. Its lecture and teaching facilities are used for both undergraduate and postgraduate education.
Coming Soon:
National Automotive Innovation Centre
33,000m2 of state of the art facilities for academic and industry experts to work together on automotive carbon reduction, and smart and connected vehicles. The largest of its kind in Europe, the centre will foster collaboration in R&D and provide a platform for greater involvement in EU-wide research programmes. A long term investment between WMG, Jaguar Land Rover, Tata Motor's European Technical Centre, and the University it is designed to create a pipeline of skills back into the automotive sector. NAIC will open in 2017.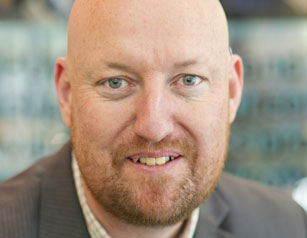 I find working at WMG fascinating, not only because of the industrial collaborators we work alongside, developing innovative solutions for research (utilising often bespoke, cutting edge equipment) but also seeing the impact that this has whilst assisting the further education of our student population.
Paul Johnson
Workshop Manager