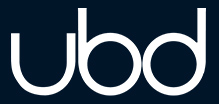 Assistant Professor in Applied Mineralogy and Ore Deposits

Location: Bandar Seri Begawan - Brunei
Salary: Not specified
Hours: Full Time
Contract Type: Permanent
Placed on: 16th January 2023
Closes:

The Geosciences Programme, Faculty of Science of the Universiti Brunei Darussalam invites applications for a faculty position at the Assistant Professor level. We are seeking to appoint a motivated, early-career researcher, who integrates the two areas of (i) Applied Mineralogy and (ii) Ore Deposits and has the potential to develop relevant teaching and research activities. Applicants must hold a Ph.D. in Geology or related disciplines from a recognised university with a strong international research standing and a very good international publication track record. We are especially interested in candidates who have competent knowledge of the impact of minerals on industrial applications, the environment, and the genesis of ore minerals. 
The successful applicant must show documented teaching skills and he/she will take responsibility for classroom, field and laboratory education at undergraduate (Major in Geosciences) and graduate levels (MSc. and Ph.D. in Geosciences) of the Geosciences Programme. The candidate is expected to teach primarily Mineralogy, Geochemistry and Ore Deposits, to contribute to the teaching of Metamorphic Petrogenesis in the undergraduate Geology curriculum, to establish a research laboratory in the area of specialisation, as well as to participate in administrative needs and outreach. He/She will also supervise graduate research students in the MSc and Ph.D. degree programmes and will develop and extend his/her research portfolio. He/She is expected also to establiwwsh cross-disciplinary research collaborations with other staff members in the Faculty of Science or any other group of his/her interest.   
Inquiries may be addressed to the Programme Leader Dr Md Aminul Islam, aminul.islam@ubd.edu.bn.