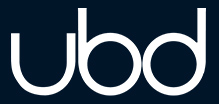 Assistant Professor in Islamic Governance

Location: Bandar Seri Begawan - Brunei
Salary: Not specified
Hours: Full Time
Contract Type: Permanent
Placed on: 16th January 2023
Closes:

The Institute of Policy Studies is seeking a highly qualified person in Islamic Governance to join our team, who will be able to:  
take an active role and lead to increase activities in current and future research outputs, curriculum development and assessment in IG research degree programmes and research cluster; 
design and teach modules in a trans-disciplinary way, in areas of Islamic Governance as well as related module (s) offered by the Institute and other Faculties, Institutes and Centers (FICs) in Universiti Brunei Darussalam; and 
contribute to the activities of Institute of Policy Studies including teaching and learning workshops, research seminars and performing administrative duties are also expected.  
Academic and Professional Qualifications required: 
Ph.D. in Islamic Studies (Islamic Governance, Politics and/or Public Policy), Political Islam, Islamic Law (Applied Shari'ah) or related field from a recognised university; 
Demonstrates an outstanding record of research output, particularly on the conceptualisation and application of Shari'ah or policies within the context of Islamic or Muslim societies; 
Demonstrates an outstanding record of teaching excellence; and 
Preference will be given to those who have taught and supervised research students at graduate level in other functional areas in Islamic Governance and Political Islam would be an advantage.  
For more information about Institute of Policy Studies please refer to: http://ips.ubd.edu.bn/ or contact please contact Dr Anshari Ali at anshari.ali@ubd.edu.bn.