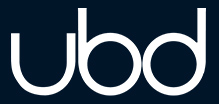 Education Officer in English ( ESL/ESP/Communication Skills)

Location: Bandar Seri Begawan - Brunei
Salary: Not specified
Hours: Full Time
Contract Type: Permanent
Placed on: 16th January 2023
Closes:

The Language Centre at Universiti Brunei Darussalam is inviting applications for the above post from suitably qualified candidates with teaching experience in Teaching English as a Second Language (TESL) and/or English for Specific Purposes (ESP) and/or English Language and Communication Skills at a higher education institution. Applicants must be willing to teach in teams when required. Successful applicants will be expected to be involved in: teaching undergraduate/postgraduate and continuing education courses and programmes; conducting research across the various disciplines offered within the field of English Language and Communication Skills; as well as consultancy and other language-related services. Applicants must possess a Master's degree as a minimum requirement in the relevant/related field of English; and/or a teaching diploma qualification or Bachelor of Education in Teaching English as a Second Language (TESL) or English Language. Experience in teaching English for Business and/or communication skills is an added advantage.
For more information about the Language Centre, please visit www.lc.ubd.edu.bn or contact office.lc@ubd.edu.bn.