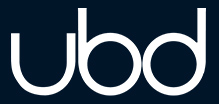 Assistant Professor in Computational Modelling & Simulation

Location: Bandar Seri Begawan - Brunei
Salary: Not specified
Hours: Full Time
Contract Type: Permanent
Placed on: 16th January 2023
Closes:

School of Digital Science at Universiti Brunei Darussalam is seeking a highly qualified person in Computational Modelling & Simulation to join our team, who will be able to:  
generate research ideas, develop solutions to complex systems using computational modeling, and write/acquire local and international research grants 
execute research projects in close collaboration with academics and professionals within and outside UBD to make a global impact through excellence in research and innovation and active participation in the activities of the School of Digital Science.
publish research advances in top-tier conferences and journals, and demonstrate leadership in the greater professional community 
develop and teach modules related to computational modeling and simulation in programmes offered by the School and modules offered by other Faculties, Institutes, and Centres (FICs) in Universiti Brunei Darussalam;  
supervise or co-supervise final year and postgraduate students from the School as well as from different faculties in projects related to computational modeling and simulation
provide administrative support to the School (if required)  
Academic and Professional Qualifications required: 
Ph.D. in Computer Engineering, Computer Science, or a related discipline from a recognised university. 
An outstanding record of research productivity and teaching excellence in computational techniques and modelling. 
Experience with the implementation of computational modeling and engineering application.  
For more information about the School of Digital Science, please refer to: http://sds.ubd.edu.bn/ or contact Prof. Dr. Chandratilak De Silva Liyanage at liyanage.silva@ubd.edu.bn or Dr. Owais Ahmed Malik at owais.malik@ubd.edu.bn.