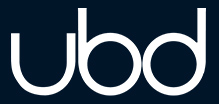 Assistant Professor in Logistics and Supply Chain

Location: Bandar Seri Begawan - Brunei
Salary: Not specified
Hours: Full Time
Contract Type: Permanent
Placed on: 16th January 2023
Closes:

The UBD School of Business and Economics (UBDSBE) is seeking a highly qualified person in Business or Corporate Law to join our team, who will be able to:  
to teach courses (in areas of Logistics or Supply Chain) in programmes offered by UBDSBE, and modules offered by other Faculties, Institutes, and Centres (FICs) in Universiti Brunei Darussalam;  
to develop frameworks for learning and the design of instruction, and improve assessment methods in related module (s) in various settings (contexts);  
to contribute to the research and publication activities through high impact publications, engagement in the Institute including research seminars, and strengthening the UBDSBE's research clusters;  
to collaborate with academics and professionals within and outside UBD to make a global impact through excellence in research and innovation; and 
active participation in the activities of UBDSBE. 
Academic and Professional Qualifications required: 
PhD in the primary domain of Supply Chain or Logistics or a related discipline, such as Operations Management or Industrial Management, from a recognized university with a previous educational background (BSc and/or MSc, etc.) in supply chain or logistics; 
Experience in supply chain simulation, optimization, and application of software or tools in teaching supply chain and logistics modules is vital for this position; 
Demonstrates an outstanding record of research productivity and teaching excellence in the field of logistics/supply chain; 
Applicants' experience in designing demand-driven programs for the government and/or private sector and conducting lectures for professional/executive development programs in relevant areas of leadership would be an added advantage; and 
Preference will be given to those who have taught (and supervised research students) at graduate level.  
For more information about UBDSBE, please refer to: http://sbe.ubd.edu.bn/ or please contact Dr Quazi Mohammed Habibus Sakalayen at quazi.sakalayen@ubd.edu.bn