Where is XJTLU?
XJTLU is located within the Higher Education Town (HET) area of Suzhou Industrial Park (SIP), Suzhou, Jiangsu Province, China.
Suzhou, Jiangsu Province
Flanked by droves of meandering waterways and breathtaking gardens, the 2,500-year-old city of Suzhou is located along the southeastern edge of Jiangsu Province in eastern China. Suzhou is bordered by the Yangtze River in the north, Shanghai to its east, Zhejiang Province to its south and Lake Taihu in the west. Known as the "Venice of the East," Suzhou indisputably lives up to its canal-city name. Resting 13 feet (4 m) above sea level, almost half of the 3,276-square-mile (8,488-sq-km) city of Suzhou is covered by water – 42.5 percent, to be exact – making it a top- ranking, water-rich Chinese destination. The downtown area of the city has a wide variety of historical tourist sites to visit, while the Suzhou Industrial Park (SIP - where our university is based) is very modern and offers a high standard of living with numerous dining and entertainment options.
Suzhou Industrial Park (SIP)
Located in eastern Suzhou, Suzhou Industrial Park (SIP) covers an administrative area of 278 square kilometres, including the 80-square-kilometre China-Singapore Cooperation Zone. It was established in February 1994 with approval from the State Council, SIP is the first governmental cooperation project between China and Singapore, and is recognised as an important window of China's reform and opening-up and a successful model of international cooperation. SIP has topped in national-level economic development zone evaluation for five consecutive years from 2016 to 2020, and developed into the world's first-class high-tech industrial park recognised by the Ministry of Science and Technology.
SIP has been actively carrying out new development concepts, insisting on global vision, international level and Chinese characteristics, and taking the lead in high-quality development to build the world's first-class high-tech industrial park, a first-rate pilot free trade zone and a new centre of Suzhou toward the future.
Maps of Suzhou
Suzhou is divided into ten sections – six districts and four county-level (satellite) cities. The districts surround the old town and city centre, while the cities line the outer edge of Suzhou. All sections are located within Suzhou's jurisdiction and abound with culture, festivals and attractions.
Discover Suzhou City
Scenery and Outdoors
Pingjiang Road
This historic street is a popular place for both tourists and locals of all ages. The canals, bridges and buildings have been maintained and incorporate a variety of tourist shops, art galleries and museums, coffee shops and restaurants.
Tiger Hill
Tiger Hill is located in the north-western corner of the city and is famous for its 36-metre high, leaning pagoda. The 1,000 year-old Yunyan pagoda is surrounded by Suzhou-style bonsai trees as well as a museum, small scenic gardens and a temple.
Canals
In addition to Pingjiang Road, there are many areas in Suzhou that feature canals, such as Shantang Street, which at over 1,200 years old is one of China's oldest and most famous streets.
Jinji Lake
This lake at the centre of Suzhou Industrial Park is surrounded by parks, winding paths and statues, as well as many commercial areas with shops, restaurants, bars and hotels. You can expect great views during both the day and night.
Museums and Culture
If you are interested in paintings and calligraphy, the Suzhou Art Gallery displays regional paintings, calligraphy and modern art, whilst a smaller French-owned gallery on Pingjiang Street, displays both Chinese and foreign art.
For music lovers, the Suzhou Ping-Tan Museum and Suzhou Kun Qu Museum perform traditional Suzhou dialect and Chinese opera.
UNESCO World Heritage Gardens
There are numerous historic gardens in Suzhou, all providing great places to relax. Two of the most popular are the Humble Administrator's Garden - next to Suzhou Museum - and the Master of Nets Garden, however many more are worth a visit.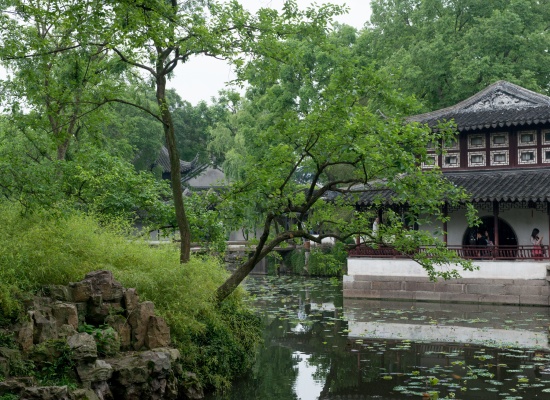 Suzhou Culture and Arts Centre
In addition to an IMAX cinema, this centre houses a theatre where you can watch numerous shows. Past performances include Swan Lake by the Russian Royal Ballet, National Dance Company Wales, and the Suzhou Dance and Acrobatics Show. The centre also holds art and photography exhibitions often free of charge to the general public.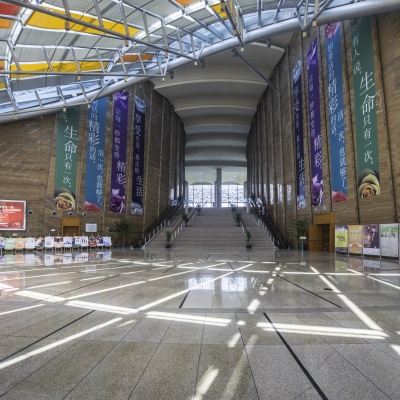 Life in Suzhou
Want to virtually explore the Suzhou City first? Check out our Life in Suzhou video series on YouTube!