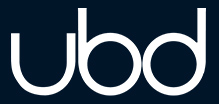 Assistant Professor/ Senior Assistant Professor/ Associate Professor/ Professor in Malay Linguistics

Location: Bandar Seri Begawan - Brunei
Salary: Not specified
Hours: Full Time
Contract Type: Permanent
Placed on: 15th January 2022
Closes:

The Faculty of Arts and Social Sciences is seeking applications from suitably qualified person with a PhD from a recognized university in Malay Language (Bahasa Melayu) and/ or Malay Linguistics (Linguistik Melayu), with specialization in Sociolinguistics, Comparative linguistics (Linguistik perbandingan), Syntax & Morphology (Sintaksis & Morfologi), Psycholinguistics/ Neurolinguistics (Psikolinguistik/ neurolinguistik), Phonetics and Phonology (Fonetik dan fonologi).  Candidates with Postgraduate teaching experience and PhD supervision will be preferred. Candidates must also demonstrate outstanding record of research productivity/ publications and teaching excellence.  Applicants will need to be versatile in their teaching arrangements, including online teaching and be willing to take up more load when required.  Successful applicants will be expected to develop the graduate research degrees, and teach modules at both graduate and undergraduate levels.
For more information about FASS, please refer to: https://fass.ubd.edu.bn/