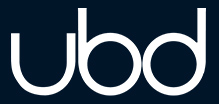 Professor/ Associate Professor in Nursing and Midwifery

Location: Bandar Seri Begawan - Brunei
Salary: Not specified
Hours: Full Time
Contract Type: Permanent
Placed on: 15th January 2022
Closes:

PAPRSB Institute of Health Sciences is seeking applications from suitably qualified person with PhD in Nursing/Midwifery Education or related specialised Nursing/Midwiery Sciences, a strong academic background and demonstrated ability to teach in university undergraduate and graduate level teaching in Nursing/Midwifery, both in the university and in the clinical settings. Successful applicant must be able to teach undergraduate health sciences and allied health programmes.
We seek a nurse with commitment and ability to facilitate students' interest and to integrate key nursing concepts within a nursing curriculum. Successful applicant will be expected to teach wide areas of nursing specialties and contribute to nursing curriculum and assessment design and content development. Speciality in Operating theatre, cardiac care and emergency is an advantage. While the appointee is actively encouraged to pursue his/her own research programmes, he/she is also expected to forge cooperative links in research and other related matters with faculty members, within the university as well as other institutions overseas, as part of his/her contribution in the development of the PAPRSB Institute of Health Sciences, Universiti Brunei Darussalam.
In particular, we are looking for outstanding candidates who can
Provide effective contribution to the team of teaching staff, contributing to the strategic development of the programme;
Contribute to the vision of UBD and to enhance quality of education and training;
Advocate a positive role model that inspires, motivates and empowers all staff, and demonstrating the values of UBD;
Mentor the development of the faculty and supervise and evaluate staff whenever appropriate;
Keep up to date with learning, teaching and clinical developments and being alert to best practice through continuing professional development including conferences, professional events and publications in journals;
Develop student relationships through participation in student orientations and through providing counselling, coaching, mentoring and advising career goals, and other matters as appropriate;
Evaluate student performance, attendance, grades and progress to ensure the programme is effectively managed and provide information to the Dean;
Work with key stakeholders and participate relevant academic events to develop key liaisons and to ensure effective local engagement;
Monitor available up-to-date teaching and learning materials and upgrade / update resources as appropriate;
Engage actively ongoing research with high output (high tier publications) and forge collaborative partnerships including links in research & related projects with other faculties or disciplines within the university as well as with highly ranked overseas institutions. 
For more information about PAPRSBIHS please refer to: https://ihs.ubd.edu.bn/