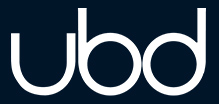 Assistant Professor Computational Chemistry/Materials with Machine Learning

Location: Bandar Seri Begawan - Brunei
Salary: Not specified
Hours: Full Time
Contract Type: Permanent
Placed on: 16th January 2023
Closes:

Centre for Advanced Material and Energy Sciences is seeking a highly qualified person in Computational Chemistry / Materials with Machine Learning to join our team, who will be able to: 
to conduct research in computational chemistry / materials (DFT) and application of Machine Learning for materials discovery and chemical reaction simulation;
to teach courses (in areas of computational chemistry / materials and Machine Learning in material science) in programmes offered by the Institute, and modules offered by other Faculties, Institutes and Centres (FICs) in Universiti Brunei Darussalam;
to develop frameworks and infrastructure for research;
to develop human capacity in research through mentoring and graduate student supervision;
to secure research grants (local and international) for the development of research;
to contribute to the research and publication activities through high impact publications, engagement in the Institute including research seminars and strengthening the Institute's research clusters;
to collaborate with academics and professionals within and outside UBD to make a global impact through excellence in research and innovation; and
active participation in the activities of the Institute. 
Academic and Professional Qualifications required:
PhD in Chemistry / Material Science / Physics or a related field (with a specialisation in computational chemistry / materials and Machine Learning) from a recognised university.
Demonstrates an outstanding record of research productivity and teaching excellence in the field of leadership, innovation, and Islam, including case studies;
Applicants' experience in research leadership including Principal Investigator of research project, research grant application and graduate students supervision would be an added advantage;
Preference will be given to those who have Research Fellow or Postdoctoral experience in the research field. 
For more information about Centre for Advanced Material and Energy Sciences please refer to: https://ubd.edu.bn/research-institutes/cames/ or contact please contact Dr. Hanif Mahadi at hanif.mahadi@ubd.edu.bn